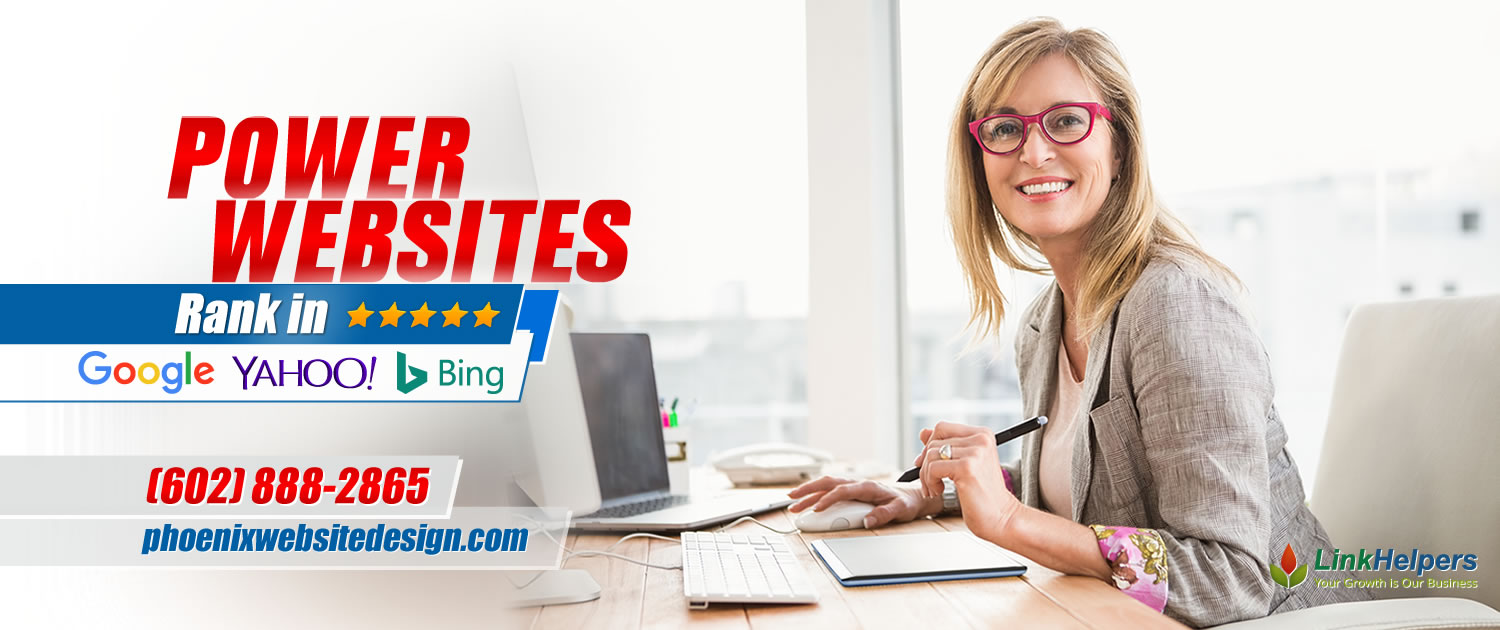 LinkHelpers Phoenix Web Design & SEO Agency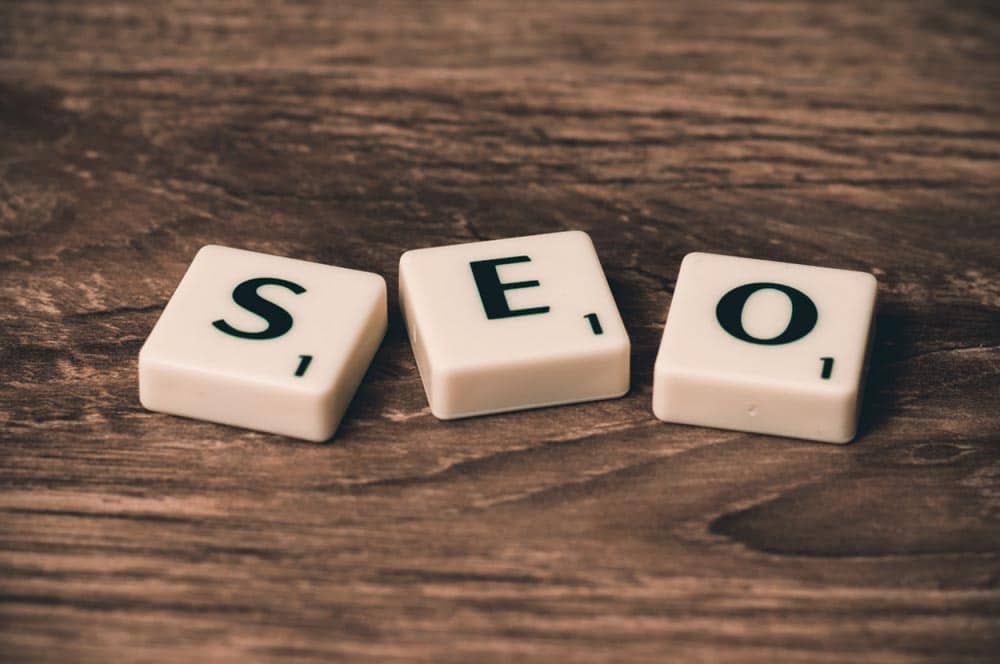 Phoenix Website Design
Our Online traffic has grown dramatically and overall business
has been growing ever since LinkHelpers helped us out.
- Devin C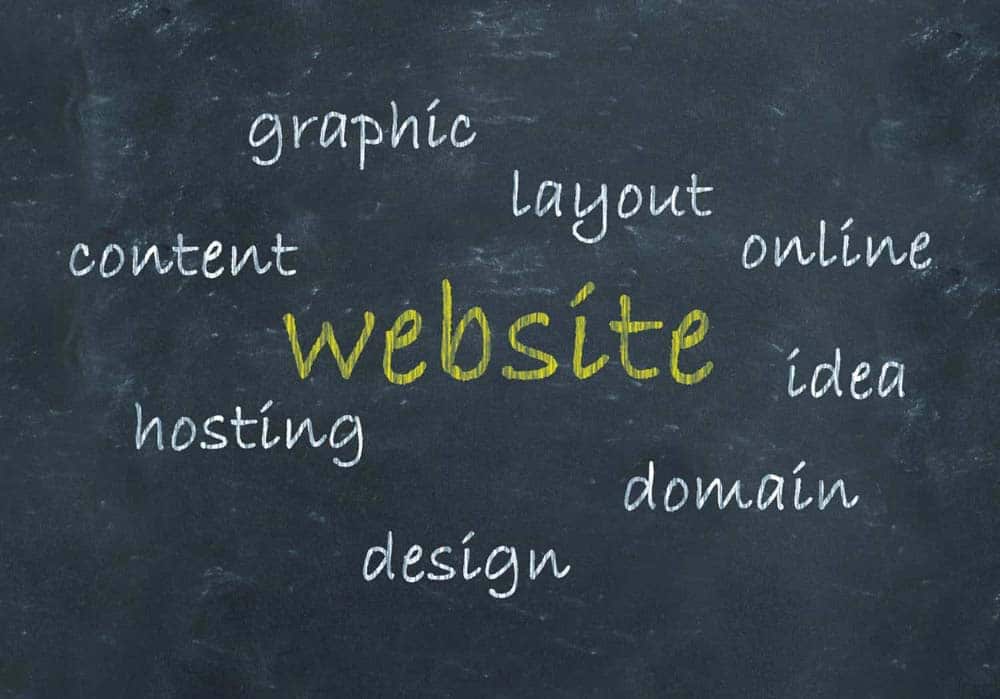 Phoenix Website Design
Awesome company and owners! Very attentive to your needs.
Always there to help at any time.
- Michelle C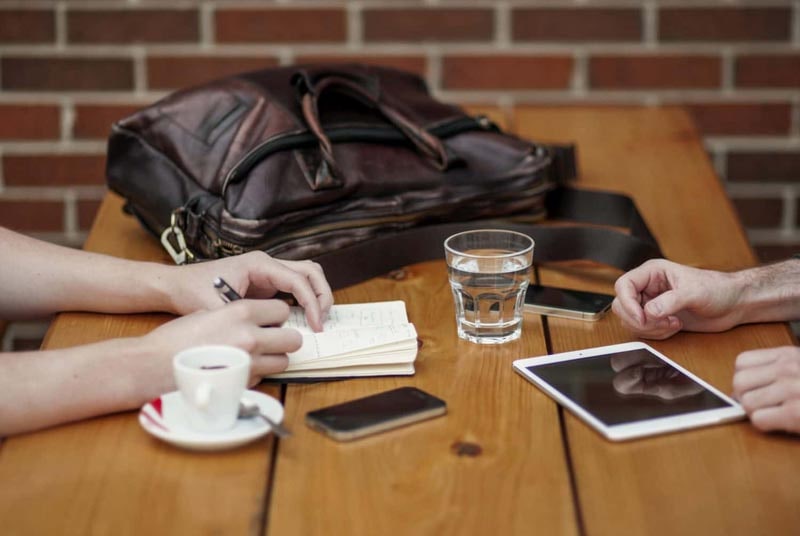 Phoenix Website Design
With 5 websites needing improvement for 3 dental offices (and growing!),
LinkHelpers delivered above and beyond what we needed to get
our businesses to the next level of success.
- Alberta A
LinkHelpers Phoenix Web Design & SEO
We're ready to answer your questions and jump start your project.
Why does your Phoenix web design matter? Because it's the best way to generate income for your business. We are ready to help you get the most from your website design.
Google Maps / Local Search
Can local Phoenix consumers find your business on Google Maps? If not, you are likely losing more than half of your potential business to competitors. Unlock the full power of your SEO with Google Maps and a web-friendly website.
Search Engine Optimization
Even the best website is worthless if consumers can't find it. Our Phoenix SEO experts will work with you on an SEO strategy that drives traffic to your site, and coverts that traffic into real sales.
Why does your Phoenix web design matter? Because it's the best way to generate income for your business. We are ready to help you get the most from your website design.
Google Maps / Local Search
Can local Phoenix consumers find your business on Google Maps? If not, you are likely losing more than half of your potential business to competitors. Unlock the full power of your SEO with Google Maps and a web-friendly website.
Search Engine Optimization
Even the best website is worthless if consumers can't find it. Our Phoenix SEO experts will work with you on an SEO strategy that drives traffic to your site, and coverts that traffic into real sales.
Unified design approach to website development that identifies how your customers use internet search engines to find your product.
Does your Phoenix web design generate sales?
If not, it's time for a change
Most small to medium sized Phoenix businesses rely on local customers, but how can you target these consumers and get them through your front door? If you're just starting out, it can seem impossible to compete with established neighborhood businesses, but there is a way you can get into the game – by utilizing the full power of your website.
Right now, people in your area are using Google to find local businesses. When they conduct a search, does your website rank on the results page? Is your website compatible with mobile smart phone technology? If consumers are able to find your website, are you converting that traffic into actual sales?
Remember: If your website isn't making you money, then what is the point of having one?

Phoenix web design that works for your business
LinkHelpers' Website Development Package is an affordable way to establish an immediate online presence and identity
Our complete web design package will help you do one thing – make money
Your website's design must be integrated with savvy marketing in order to generate sales
Every web design package includes a five page website, optimized home page, and a Google Maps Power Listing with citations that will rank your website locally
Affordably target the customers most likely to use your business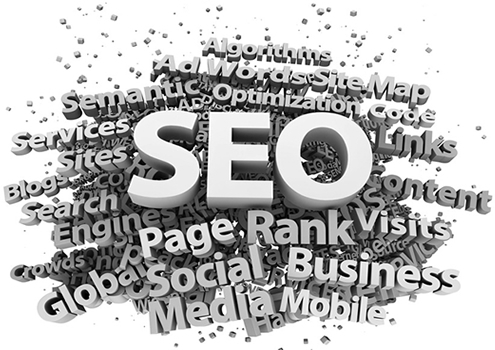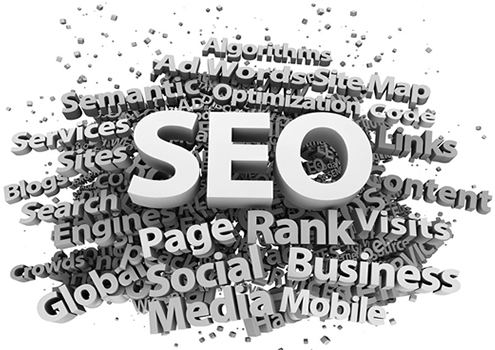 As a Phoenix business owner, have you ever wondered how to target potential customers living in your neighborhood? These are the customers will ultimately decide whether your business is successful, but it's often difficult to know how best to reach out to them.
Business owners sometimes try flyers, billboards, or even local radio and television ads, but these are advertising efforts that are well past their prime. The vast majority of today's consumers are using their smart phones to find the goods and services they need. Whether looking for a restaurant, mechanic, or nearby retail store, they will use their phone to access Google's search engine, and the results will most often dictate their choice.
Ask yourself these three questions:
Is my business visible on Google Maps?
Is my website mobile-friendly?
Is my website generating sales?
If you answered "no" to any or all of these questions, it's time to talk to our Phoenix web design experts.
Consider how most people use the internet to find what they're looking for
Better yet, consider your own habits. As an example, think about running into an old friend asks to join you for lunch. You say, "what are you in the mood to eat?" and they respond that they would enjoy Italian food. What's the best way to look for a nearby Italian restaurant?
You take out your phone, open up your internet browser and do a Google Search for "Italian restaurants." Go ahead and do this right now. What you see at the top of the page is a Google Maps listing of nearby Phoenix Italian restaurants. Which one will you pick? Obviously, something nearby that has quality ratings. You click the web link and you are instantly greeted with directions to the restaurant.
Now consider this… If there were a five-star Italian restaurant only a block away that wasn't listed on the Google Maps page, how would you have ever known?
If local customers can't find your Phoenix business on Google Maps, your website is a failure
The Phoenix web design experts at LinkHelpers created the Website Development Package so that any business could afford to establish an internet identity. What does this comprehensive web design package include?
A brand new five page website
A mobile-friendly version that works on any platform
A home page fully optimized for specific SEO phrases
Integrated marketing designed to convert leads into sales
An attractive Google Plus listing
Google Maps citations that rank your website within your local market – guaranteed
Any business can be instantly competitive within their local market by taking advantage of this offer. Even if you're just starting out, your website will be instantly visible to the people that live, work, and travel through your local area. Follow along as we break down every part of our web design package.

Our Phoenix web design experts understand that a website's quality can only be measured by your bottom line.
Designing a five page website that targets your market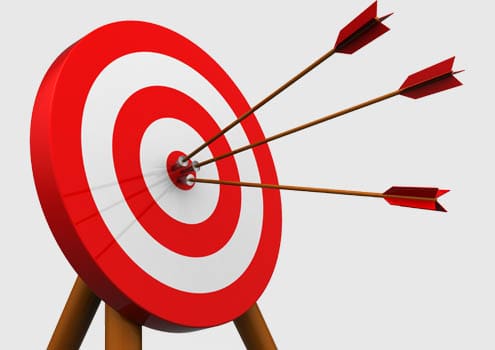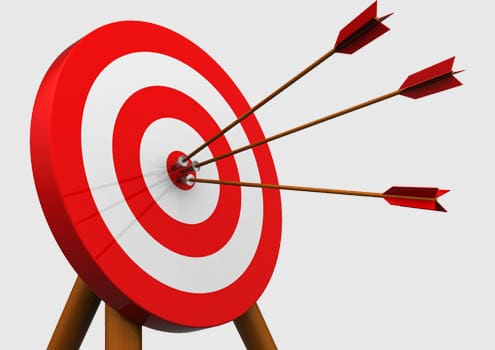 Your web design must be unique, attractive, and offer useful information to consumers, quickly and efficiently. If your website loads slowly, is difficult to navigate, or fails to provide the information the user is looking for, they will quickly hit the back button and look elsewhere.
You will work with a team of web design professionals who specialize in the various elements that will make your website stand out from your competition. With 21 years of experience, our web design gurus can help you better understand how to use elements like color and layout to create a welcoming site that encourages brand recognition and bolsters consumer confidence.
With five pages at your disposal, you can develop a comprehensive website that fully outlines your products and services, while incorporating marketing elements that convert traffic into actual sales.
Consumers use smart phones, so make sure your website design is mobile-friendly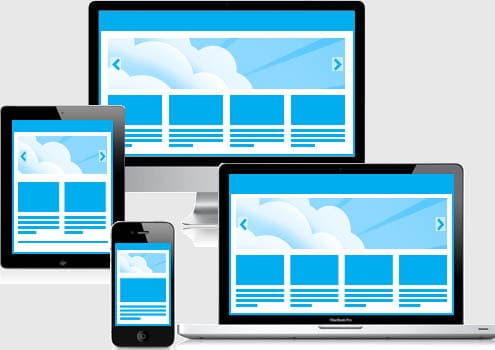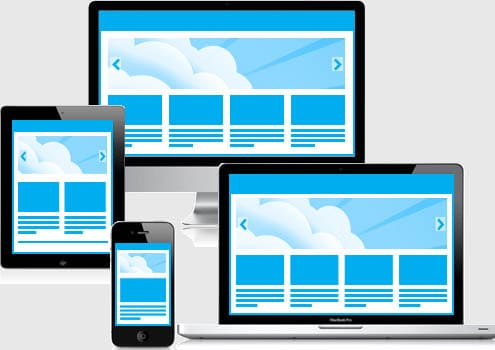 Ten years ago, we were telling our clients that smart phones were the future. The future is now, so if your website isn't mobile-friendly, you are losing countless sales to your competition. While it's true that some people still use a desktop or laptop to conduct searches, studies show that the overwhelming majority of internet users access the search engines via their smart phones.
Successful mobile-friendly web design means that your site loads quickly and efficiently on any smart phone across Android and iPhone platforms. It should also be easy to navigate, provide easy contact information on every page, and link to a Google Maps page that provides reliable directions. The easier it is for customers to use your site, the more money you'll make.
Your homepage is like your website's front door, so make it easy for customers to find their way in and then make them never want to leave
The only way to drive internet traffic to your site is to understand your client base and familiarize yourself with the words and phrases they're using when they conduct searches. Our SEO (search engine optimization) gurus will help you identify these keywords, so that a professional writer can incorporate them into your home page. In turn, customers that access your site via the search engines will be immediately greeted with pertinent information.
This is the only proven way to convert traffic into sales. When a customer lands on your homepage, they must be greeted with the information they're looking for, presented in a clear and concise way. Indeed, an optimized homepage is one of the most vital elements of any Phoenix web design.
Integrated marketing shows that your web design means business
You can have the most attractive website on the internet, but if it doesn't generate sales then it's entirely useless. The success of any web design hinges on an understanding that your website is part of your business. Your website only succeeds if traffic is converted into sales, which is why your web designer must understand the principles of marketing.
Our business-first approach to web design is unique, and it's the main reason we've been in business for so many years. We will work with you to explore various marketing ideas and then incorporate them into your web design. By working with a variety of professionals who are experts in their individual fields, you will benefit from the experience of our diverse and talented team.
Your Google Plus listing is the key toward developing a presence on Google Maps
As part of your web design package, we will generate a Google Plus listing. While Google Plus isn't anywhere near as popular as Facebook or Twitter, it is the platform Google's search engines use when identifying a legitimate business listing. It is also an interactive page where customers can leave reviews, and this also helps to generate positive feedback that consumers look for when choosing a place to do business.
Citations drive your website's ranking on Google Maps, and they can make you instantly competitive
Citations will drive your website's ranking to the top of the Google Maps results page. As you increase the number of citations, your website becomes more relevant. We include citations as part of your package, so you can instantly reap the benefits of your newly designed website.
We also offer an affordable monthly package that adds further citations to your listing. This can be especially beneficial in highly competitive markets. These packages are extremely popular with our clients, because it becomes quickly apparent how beneficial citations truly are. As you see your business profits climb, it makes sense to keep investing in your website since it's the most vital link you have to your customers.
Should I upgrade my website? If you're asking that question, the answer is yes
If you have an established business and are wondering whether your web design needs an upgrade, then the answer is probably yes. Sometimes business owners get complacent, unaware that they're slowly losing business to their competition. If you let the new guy on the block get the upper hand, it can be difficult, if not impossible, to get your former customers to return.
You may be tempted to upgrade your current web design in order to save a few dollars, but LinkHelpers Website Development Package allows you to start over fresh at a price that you can afford.
Will my business benefit from a new web design?
Again, for most business owners the answer is yes. Small to medium sized businesses rely on local business. If you're not attracting people that live, work, or recreate within five miles of your location, then your website should be considered a failure.
Businesses that benefit most from an upgraded web design include:
Restaurants and bars
Family owned businesses
Tourism-related businesses
Retail stores
Auto shops and mechanics
Emergency services
Trade business owners
Contractors
Health Services
Our Phoenix web design experts will help you make money
You're in business for one reason, so you need a web design company who values business as much as their ability to create a relevant and attractive website. Put our more than 21 years of experience to work for you, by contacting us today.
We are offering our Website Development Package to Phoenix business owners for a limited time. We will help you generate quality local traffic – guaranteed.

20 E Thomas Rd #2200, Phoenix, AZ 85012
17399 W Buckhorn Trail, Surprise AZ 85387
Phoenix is a city in the United States. It is the capital of the state of Arizona and is also its most populous city. In 2016, it was home to 1,615,017 people. The Phoenix metropolitan area is known as the Valley of the Sun, and the city of Phoenix is its anchor. It is also the seat of Maricopa County and is the largest city in the state, with 517.9 square miles of land and water.
Much of Arizona's area was inhabited by an ancient indigenous group that built canals for irrigation. After centuries, these canals were retrenched and reused by early settlers. The area where Phoenix now stands became part of the New Mexico Territory. A mining town called "Wickenburg" was established in 1863 in Maricopa County, which was not yet incorporated. The area was still classified as part of Yavapai County.
The city of Phoenix started with a traveler who passed through the Salt River Valley and decided that the area was perfect for farming. In 1867, he established a community four miles east of where Phoenix is now located. One of the original settlers named the place "Phoenix" after the mythological creature. The city was recognized on May 4, 1868. A post office was established shortly. Then, in 1871, Maricopa County was incorporated. It was created from parts of Yavapai County and was the sixth county formed in the Arizona Territory.
The land patent for the present site of Phoenix was issued on April 10, 1874. After a year, the community had a telegraph office, several restaurants, and activity centers. In 1880, the town of Phoenix had 2,453 people. The city's charter bill was passed and signed on 1881, making the community a city that was home to 2,500 people. A railroad arrived in the area, and this led the city to becoming a major trade center in the region. Because of this, the city's Chamber of Commerce was established in 1888. In the same year, some of the civic offices were moved into the new city hall.
The city eventually became the Arizona Territory's capital. Territorial offices were also moved to the new city hall in 1889. In 1895, a railroad connected Phoenix to Prescott and other nearby communities. In the same year, a high school was established in the city. It had 90 students. In 1901, the Capitol building was officially named. After seven years, a library was also opened. In 1903, a dam was constructed, and it supplied water and electricity to the town. It was the first multi-purpose dam in the area, and it also formed a lake in Phoenix.
In 1912, Phoenix became a state capital. A year later, the city adopted a new form of government. After less than a decade, the city's population grew to 29,053 people. In 1920, the city's first skyscraper was built. Another dam was officially named in 1930. It is located on the Gila River. During the 1920s, the city's population grew to 48,118 people. After around a decade, Phoenix and the cities around it were called "The Valley of the Sun." During the 1940s to the 1950s, the city's major industry focused on distribution. In 1940s, the city's population was around 65,000 people.
Because of the high number of residents many companies built establishments in Phoenix. It was in 1948 when the hi-tech industry arrived in the city. This soon became one of the city's top industries. In 1950, the city was home to over 105,000 residents. Phoenix's population rose despite the area's humidity because of the rise of air conditioning. During the 1960s, tourism became another huge industry, along with the manufacture of electronics. It was also during this time that the tallest building in Arizona was constructed in Phoenix. It stood at 314 feet.
Phoenix had nine villages in the early 2000s. It expanded to 15 in a couple of years. There was a rise in the number of immigrants who moved to Phoenix in the 1990s. A 20-story city hall was opened in 1992. Phoenix is classified as a hot desert climate, and it is located in the sunniest part of the world. In fact, the city receives 3,872 hours of sunlight every year.
In 1870, Phoenix only had 240 residents. It increased by 611.7 percent in 1880 when it had 1,708 residents. In 1990, the city was home to 983,403 people. In 2000, the figure increased by 34.3 percent, with the city having 1,321,045 residents. Then, during the 2010 census, Phoenix had 1,445,632 people. In 2017, this number rose to 1,626,078.
Phoenix is served by several freeways and highways like Interstate 10 and 17, State Routes 51, 85, and 143, as well as several loops. The city's water supply is largely taken from the Colorado River through a system of canals. The city also has a sister city program with several communities in Canada, Italy, Ireland, France, China, Mexico, Taiwan, Japan, and more.

Serving:

 
Apache Junction, Avondale, Buckeye, Carefree, Chandler, Chandler Heights, El Mirage, Fountain Hills, Gilbert, Glendale, Goodyear, Litchfield Park, Mesa, New River, Paradise Valley, Peoria, Phoenix, Queen Creek, Scottsdale, Sun City, Sun City Grand, Sun City West, Surprise, Tempe, Tolleson, Wickenburg