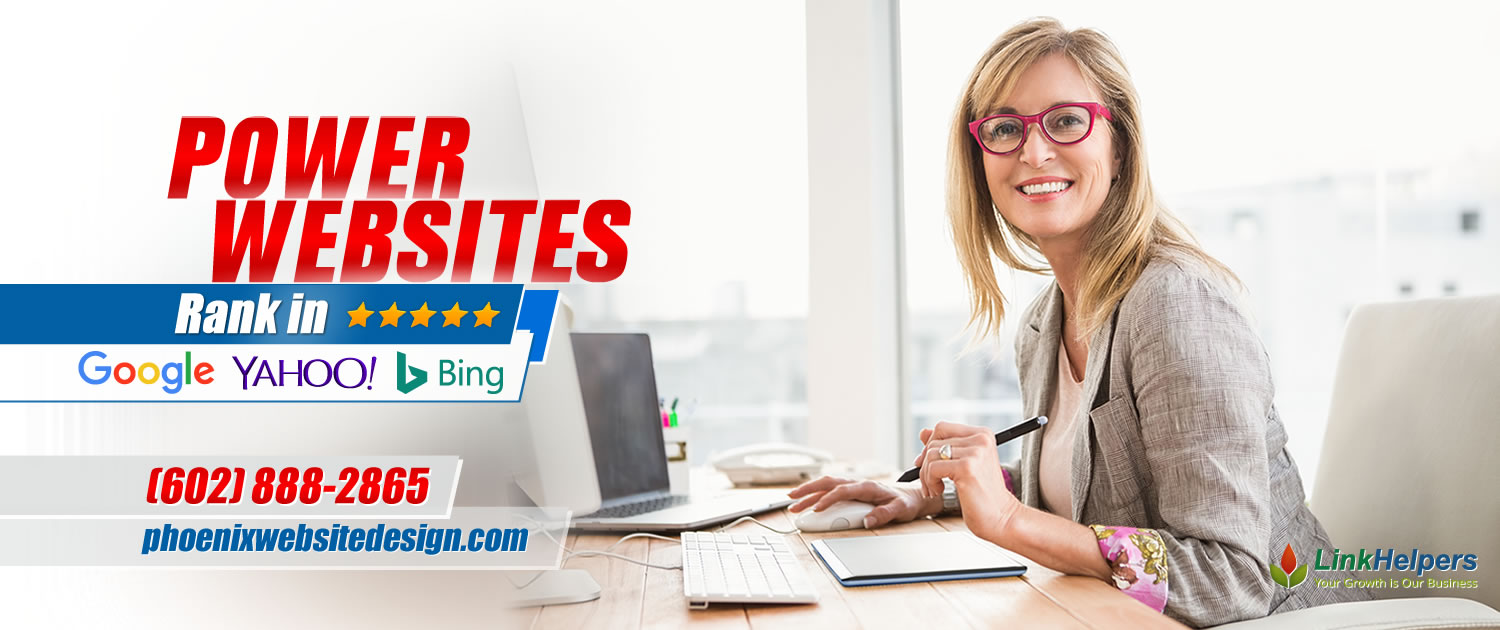 LinkHelpers Phoenix Web Design & SEO Agency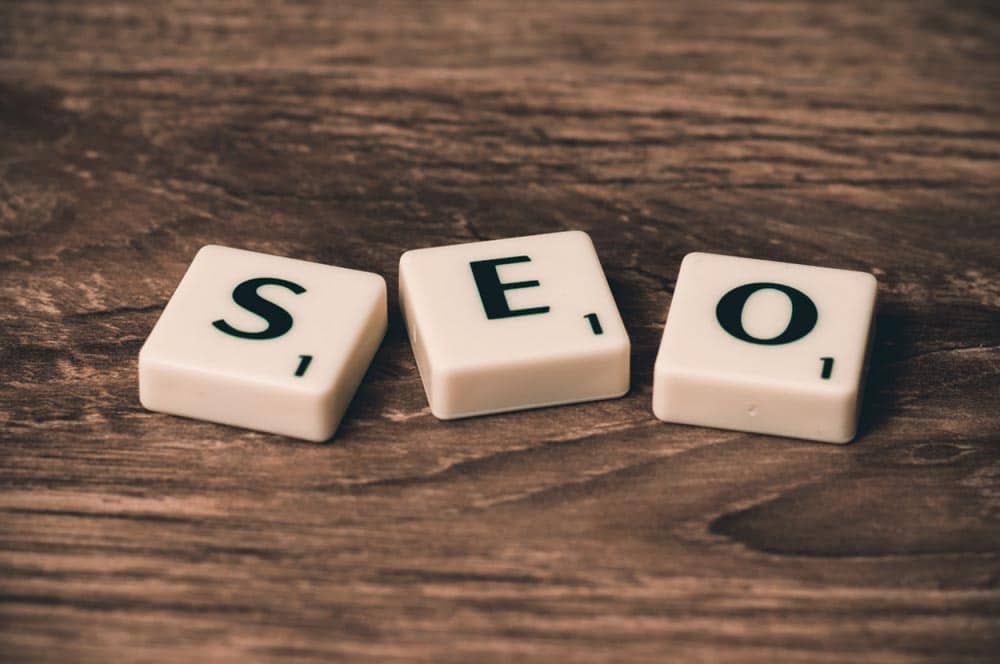 Phoenix Website Design
Our Online traffic has grown dramatically and overall business
has been growing ever since LinkHelpers helped us out.
- Devin C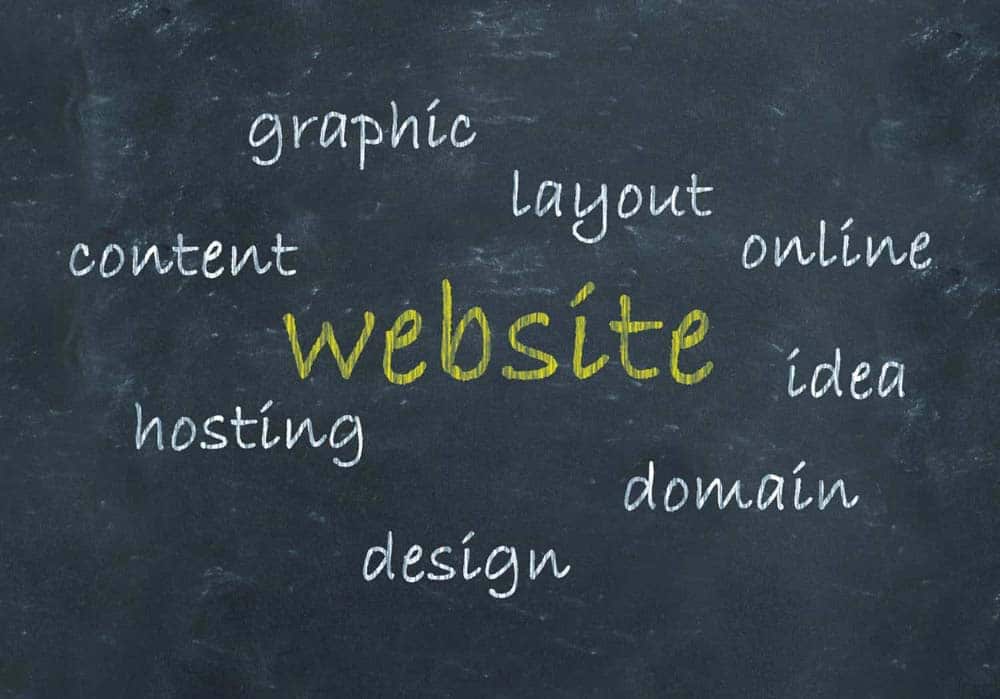 Phoenix Website Design
Awesome company and owners! Very attentive to your needs.
Always there to help at any time.
- Michelle C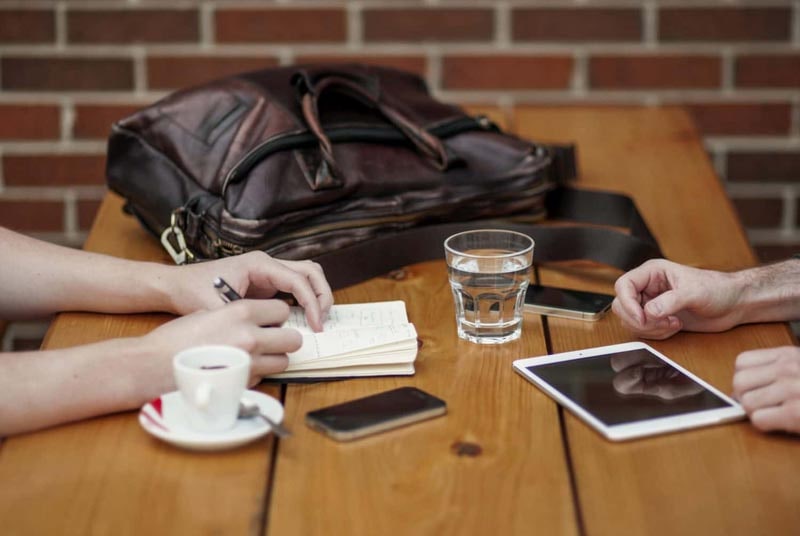 Phoenix Website Design
With 5 websites needing improvement for 3 dental offices (and growing!),
LinkHelpers delivered above and beyond what we needed to get
our businesses to the next level of success.
- Alberta A
We're ready to answer your questions and jump start your project.
Phoenix Small Business Web Design
Turn web traffic into profits with LinkHelper's affordable Phoenix small business web design
"You guys saved my business. My new website tripled my sales."
Is your website generating quality sales and attracting local business? If not, it's time to reconsider the expectations you have for your web design. If you're starting a new business, you need a web design solution that makes you instantly competitive within your local market.
If your website isn't generating income, then why bother with creating one in the first place?
LinkHelpers has more than 20 years in the web design and SEO business. If you're a small business owner, you're likely operating on a tight budget. Building a website can be outrageously expensive, and few designers understand how to turn a website into a money-making machine.
Our Phoenix web design specialists developed a package specifically for small business owners. For only $1,999 we not only build your website, but also establish an online identity for your business. This means that your new mobile-friendly website will rank locally on Google Maps – guaranteed. When customers within five miles of your business search the web to find the products and services they're looking for, your website will be a click away.
Our comprehensive approach to Phoenix small business web design will turn your website into a profit-generating engine that fuels your success. No other web design company in Phoenix offers a package like this, so contact one of our specialists today and get started.

"More than half of our customers tell us they found us on Google Maps. Amazing results…"
LinkHelper's Phoenix Small Business Web Design Package will help you immediately compete within your local market
Don't waste money on a web designer who doesn't understand how to make your website generate quality traffic
If your website isn't generating sales, then your web design is irrelevant
Our web design package includes a five page mobile-friendly website, optimized homepage, integrated marketing, and citations for your Google Maps power listing
We will rank your website on Google Maps within a five mile radius of your business for one flat price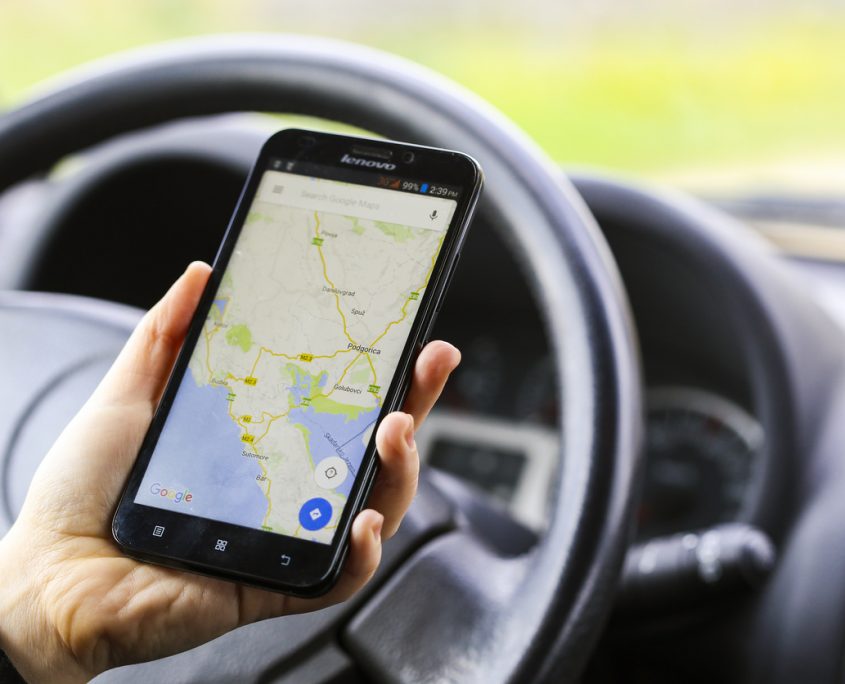 If you're a small business owner, then you understand the value of local business. If you're just getting started, getting local customers into your place of business is your number-one priority, and it could very well dictate whether your business succeeds or fails.
Small business owners try every trick in the book to attract local business. They pass out flyers on windshields and doorknobs, place billboard advertisements, and even run ads in print and on television. Many of these advertising techniques are effective, but most are outdated.
The most vital link you have to your local customers is your website.
So, ask yourself this all-important question, "Can people find my website when they us Google to find what they're looking for?"
The vast majority of today's consumers use their smart phones to find the goods and services they need. So you may have the best looking website in Phoenix, but it means nothing if no one can find it. Additionally, you are also losing business to competitors who have unlocked the power of maintaining an internet presence.
Our Phoenix small business web design solution solves this problem by focusing on what truly matters – your bottom line.

"I had to hire an employee just to answer my business phone."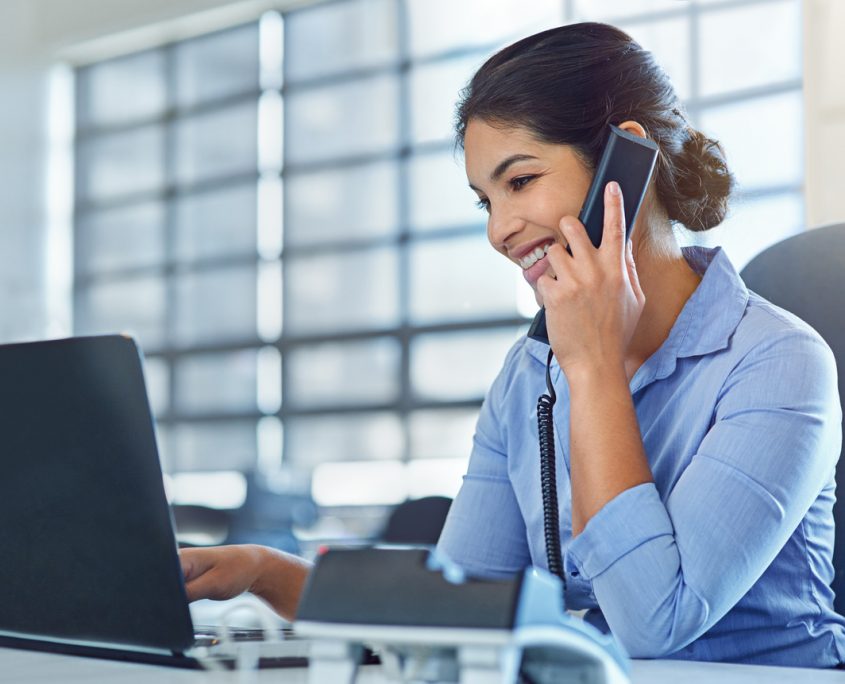 There are numerous elements that go into a winning web design, and they are far more than the words and pictures that appear on the individual pages. Your small business needs to be accurately represented through your web design, while incorporate strategic marketing elements that generates leads and promotes sales.
What exactly does our Phoenix small business web design package include? Everything listed below…
Creating your five page website – One of our web design specialists will work directly with you to create a layout that suits your business model. The content that fills eachg page will fully realized with quality photos, an attractive color palette, and graphics that portray a professional image.
Our web designers have created websites for just about every kind of small business you can imagine – from restaurants to roofers, contractors to carpet layers. Your design will be unique, and each page can be customized in whatever way you like. If you operate a diner, you may want to include a page about your lunch specials, and if you run an auto mechanic's shop you could include a page of testimonials to build trust.
Remember, your website is often the first impression you present to new customers. We know how to make the most of this opportunity.
Optimizing your homepage – Your website's homepage is much like the front door of a brick and mortar store. You want customers to access your small business website via this page, and we accomplish this by optimizing the page during the web design phase.First, we will identify the keywords and phrases customers are most likely to use when searching the web for local businesses in your industry. A web design specialist will pick one or two of the most effective keyword phrases and one of our professional writers will then incorporate these into the home page. When a page is optimized correctly, it will appear as a link when an internet user conducts a search using the keyword phrase.
Ensure your web design is mobile-friendly – A website must load quickly from any device, and this is especially true of smart phones. This is because the vast majority of people use their smart phones to access the internet, and this number is only going to grow. Your website must be mobile-friendly if you want to compete within your local market.
Whether looking for a place to eat lunch or someone who can fix a car that won't start, people use their smart phones every day to find nearby business who can help fulfill a need or urge. For small business owners in certain industries, like food and beverage, emergency services, and tourism, smart phone traffic may represent the majority of their sales.
Capitalize on the use of integrated marketing to drive sales – The best Phoenix web designers understand that competition within every market is fierce. How your business is marketed on your website can be the difference between generating web traffic and actually making money.We see this all the time: A website generates thousands of hits every month, but few leads are ever generated. By addressing marketing concepts and integrating them into the content during the web design phase, we overcome this challenge before it becomes a problem. This is where our extensive experience comes into play, and it's one of the main reasons our customer's websites earn money.At LinkHelpers all of our web design specialists have a background in business, so we understand the challenges you face as a small business owner.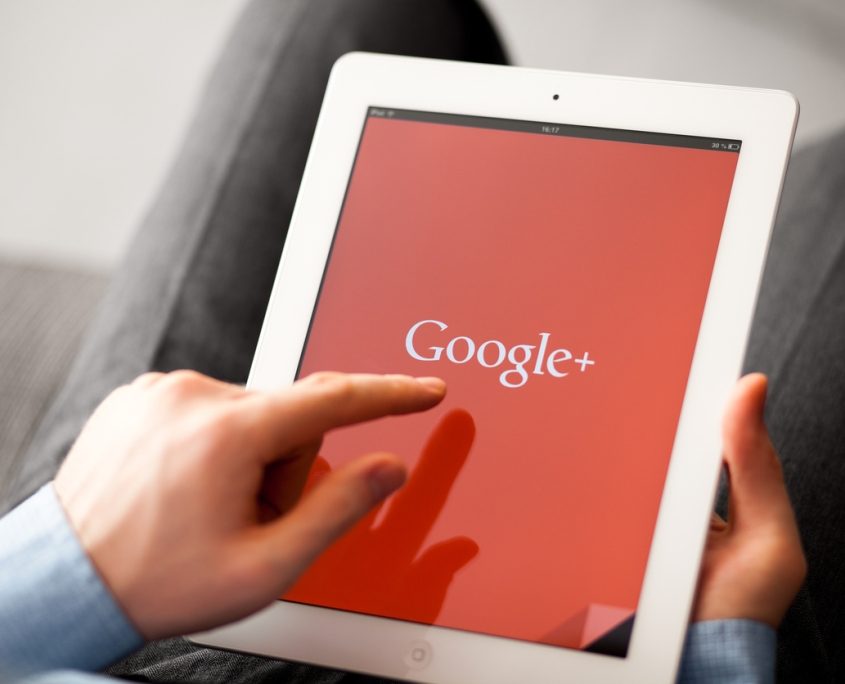 Create a Google Plus listing and add citations to rank your site on Google Maps – When people use Google to search for businesses in your local Phoenix neighborhood, the top of the results page shows a listing of nearby offerings. This is the Google Maps listing, and it's a platform where people can check reviews and get directions to the business they ultimately choose.
If you don't have a presence on Google Maps, you are losing the majority of your local business. By creating a Google Plus page, we immediately let Google know that you are a legitimate business and identify your specific location. Photos are added to the listing to help increase your internet identity, making it easy for customers to find your location or give you a call.
Adding citations to your Google Plus listing increases the overall value of your website. The more citations we add, the higher you'll rank on the results page. Higher rankings generate more traffic, and once a customer makes their way to your site, the web design does the rest.
"Your Phoenix small business web design offer seemed too good to be true…"
For only $1,999, you get everything in this package. Your website will rank on Google Maps within your local market, guaranteed. Most Phoenix web design companies charge far more money just to build a website, and will then charge you extra for an SEO package or to create a Google listing.
At LinkHelpers, we developed this exclusive, limited-time package for small to medium sized business owners who understand that they need a website, but have no idea where to start. We know how frustrating this process can be, so we remove the guesswork and offer real results.
Our Phoenix small business web design experts will help you make money.
"I frequently get compliments on my website…"
 When your building a website for the first time, or updating an existing site, it's important to ask yourself some relevant web design questions ahead of time. You know your own business better than anyone else, but sometimes it's difficult expressing what you do and why a customer should choose you over your competition. Consider the following questions as you plan your new Phoenix web design.
Describe your company, the products you sell, and/or the services you offer. Be sure to detail how long you've been in business (on in your current industry). Have you ever won any awards or been recognized professionally in some way. Express a little about why you chose to do business in your area, and what you love most about it.
Describe your customers. Are most of them a particular gender or age bracket? Do they have specific interests, or work in a common profession? How you would describe your ideal customer?
What are the benefits of choosing your business? How do you stand out from your competitors? Are there any specials or discounts you routinely offer? What importance do you put on customer service?
Describe what you do in your own words? What part of your business are you best at? What are your customers most likely to compliment you about?
What keyword phrases do you think are the most valuable in your industry? Have you ever asked your customers how they found your business?
What kind of business image would you like to portray on your website? What attributes do you value in business?


"As soon as I saw my business on Google Maps, business started to increase."

Are you ready to turn your website into a money-making powerhouse? Unleash the power of the internet by talking to one of our design specialists today. Our Phoenix small business web design professionals will fully develop your new website so that you can firmly establish a memorable identity in your local market.

Take advantage of this limited time offer by contacting LinkHelpers for a consultation today.

Save
Save