The thing about Google is that they are applying algorithmic changes slowly. Without us knowing, a lot has already changed and developed through the years. If you haven't heard, Google Is Heading a New Direction.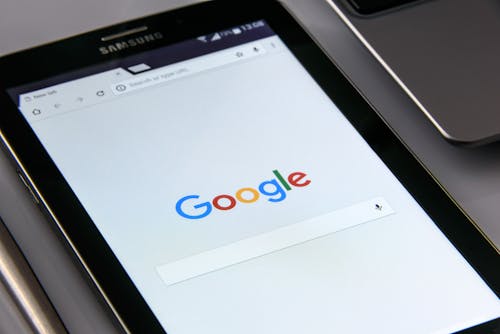 Since these new developments did NOT happen overnight, you can expect that Google is making sure that these features will definitely make a huge impact on the users. This would mean changes on how web search works.
While Google search has always been a part of everyone's online activity, it's hard to deny that we are now moving towards a new chapter of search. A new stage that challenges us to rethink how we currently view SEO. Soon, we might need to shift to a broader landscape.
What Should WE Do?
Of course, we don't want to be unprepared for the changes that might come our way. We need to start thinking of new strategies, and foresee what the future may bring to the table:
Focus more on the context. The future seems to be less concerned with the actual search, and more geared towards the overall perspective.
As a content developer, you have to be contemplative and ask yourself the following: a) What does this search mean for the user? b) How will this new information fit in the totality of the user's journey? c) After this, what will the users want to know next?
Searching is now less of keywords, but it's knowing more the intent. Look at the bigger the picture, do not just answer the now.
How can we integrate this new approach to our sales funnel? What will happen to the user's journey in terms of browsing and buying products online?
Moreover, how will we create content now? Since content recommendation is becoming more prevalent, how will produce content for people to see? Will Google recommend our content? If so, who will they recommend it to?
As an online business, how can we adapt? What if we can't keep up? Will Google help us and form partnerships with various businesses?
Are their content types that are solely available for query-based search? How do we know that if we should focus more of this or less of that?
What content types will Google be able to replace? What are those they can't replicate? Are there things Google Assistant cannot do or produce?
Ultimately, will SEO be able to adopt? To what extent can SEO adjust to the changes especially on the marketing and advertising of content?
It's Time to Expand the Horizons.
All these changes will surely affect the SEO industry, and we all need to think what's beyond Google. As content providers, we need to widen the scope of SEO. We need to experiment on a larger scale, and find a  common intersection for both online marketing and algorithm updates.
It's time to develop new skills and apply it to:
Mobile games and applications
Content recommendation sites such as Google Discover
Ecommerce recommendation sites such as Google Express
Various social media algorithms
Amazon's algorithms
Smart devices such as smart TVs, smart home systems, and other tools connected to the internet.
Virtual reality
For sure, once a door closes, another one will open. When it does, it will be a great opportunity for us to learn and connect with the ever-changing digital landscape. SEO professionals should not identify this as an end of an era. Instead, we should all develop for ways to adapt with the role of algorithms in our everyday lives.
https://phoenixwebsitedesign.com/wp-content/uploads/2020/04/Phoenix-Website-Design-logo.jpg
0
0
Carmel
https://phoenixwebsitedesign.com/wp-content/uploads/2020/04/Phoenix-Website-Design-logo.jpg
Carmel
2019-07-20 08:57:56
2019-07-20 08:57:56
What Will Happen to SEO After Google Search?