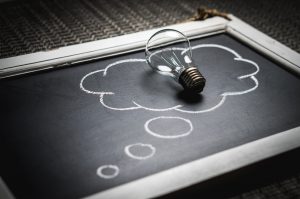 One of the most basic elements of Search Engine Optimization (SEO) is the keyword. Keywords are the first thing that users type to look for websites in Google and Bing. Knowing what keywords your customers are using and optimizing your website for them is essential to rank highly and generate significant web traffic. Want your business to rank higher? The read this guide on how business owners can complete keyword research.
What is the user intent?
Before you use any tools to start looking for keywords, you have to understand how users are using your website. This will help you to sort through all of the keywords that you find to choose the most appropriate ones. So, do your users come to your website for:
   Knowledge – Are they coming for information?
   Research – Are they trying to find something specific?
   Purchase – Do they want to buy something?
Once you have identified why users visit your website, you should have an idea of the kind of keywords you need to look for. If you have a store, you obviously want buyer-focused keywords. If you offer reviews, you want research-based keywords.
Make A List
Once you know why people are coming to your website, you can start to make a keyword list. The keywords must reflect the most likely search queries of your target users and consumers. Here are ways to look for them:
Use the Keyword Planner to find a huge number of potential keywords. While Google's Keyword Planner is a PPC tool, it is a great way to find relevant keywords. Simply enter a starting keyword, such as running shoes, and then the tool will generate a list of relevant and related keywords.
Brainstorm for keywords according to the concerns of your customers. One way is through boards and forums where people usually share information. Alternatively, you can simply ask your customers what they are searching for or how they found your business. Don't forget to ask them their pain points as well.
Google has an autosuggest and related feature in their search box. Use this by typing the start of one of your terms and look through the suggested phrases the search box offers. These suggested terms are usually the most common and popular keywords related to your user's queries.
Picking Keywords (Long-tailed vs. short)
At this point, you probably have a long list of potential keywords. Of course, you can't rank for them all. At least not yet. So now you have to choose ones to focus on. We recommend that you use long tail keywords than short. By long tail keywords, we mean keywords that are longer and more specific. So track running shoes for boys instead of running shoes. Picking longer keywords will more likely give you more targeted traffic and higher conversion rates. What's more, longer tail keywords are known to account for around 70% of searches. They are also less competitive so it is easier to rank.
There you have it. Once you have completed these steps you should have a list of keywords that your customers use and that you can start using to optimize your website.
https://phoenixwebsitedesign.com/wp-content/uploads/2020/04/Phoenix-Website-Design-logo.jpg
0
0
Ed Smith
https://phoenixwebsitedesign.com/wp-content/uploads/2020/04/Phoenix-Website-Design-logo.jpg
Ed Smith
2017-08-25 11:30:13
2017-08-25 11:30:13
A Business Owner's Guide to Keyword Research