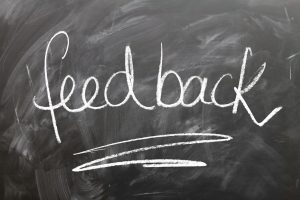 Looking for an SEO agency that will help take your business to the next level? If you are, then you probably won't be thrilled to hear that there are a thousand SEO agencies all promising to deliver the moon. Separating the best from the rest is tricky. Fortunately, there are things that you can do to make it easier. One way is to start by looking at case studies and testimonials as proof of the SEO agency's track record and reliability.
Looking Into the Past to Foresee Your Business's Future
Every good SEO company is built on the foundation of satisfied clients and trustworthy reputation. If they are indeed good, then they would be even more than willing to offer you a collection of case studies detailing their past success for numerous clients. Case studies will give you thorough information on the kind of company that you will be relying on to help your business succeed on the world wide web.
The case studies they provide should be comprehensive but easy enough for you to understand the kinds of core principles and strategies they used and how it helped position their client's businesses toward search engine dominance. By taking a look at their past victories and campaigns, you will be able to see your business's future in the hands of such an SEO agency.
Relying on Word of Mouth
Aside from relying on case studies provided by the SEO agency, testimonials from actual clients themselves is also a powerful tool to gauge the agency's reliability and trustworthiness. It will give you an unbiased opinion on whether or not the agency helped their clients succeed in their business and also on the type of relationship they built with them.
Any agency worth their salt will be able to provide a list of client testimonials. Many will have a page dedicated to this on their website. There are companies, however, that try to filter comments and testimonials – omitting negative ones and leaving only the good ones. To get unbiased information, you may want to rely purely on review sites and forums by searching for them through Google, Yelp, or even Glassdoor (to check what their employees think about working for them).
Always Manually Check Past Work and Testimonials
Lastly, always manually check past work and testimonials when negotiating with SEO agencies. There are those who may provide you with amazing case studies and testimonials, but a quick manual verification of them shows that they're fabricated. Always manually check the websites that they provide as case studies and the keywords that they said they ranked for them. This way, you will find out for yourself whether or not everything they promise you is legit or fake.
If you're looking for a trustworthy SEO agency, we can put you in touch with a number of our previous clients. They will be more than happy to talk through our process and how it helped their business rank higher.
https://phoenixwebsitedesign.com/wp-content/uploads/2020/04/Phoenix-Website-Design-logo.jpg
0
0
Ed Smith
https://phoenixwebsitedesign.com/wp-content/uploads/2020/04/Phoenix-Website-Design-logo.jpg
Ed Smith
2017-08-25 11:31:35
2017-08-25 11:31:35
The importance of case studies and testimonials when choosing an SEO agency