It used to be that word of mouth from friends and relatives was the only way that consumers could tell whether or not to buy a particular product or use a service from a particular company. It was either that or they try the product out for themselves and take on all the risk.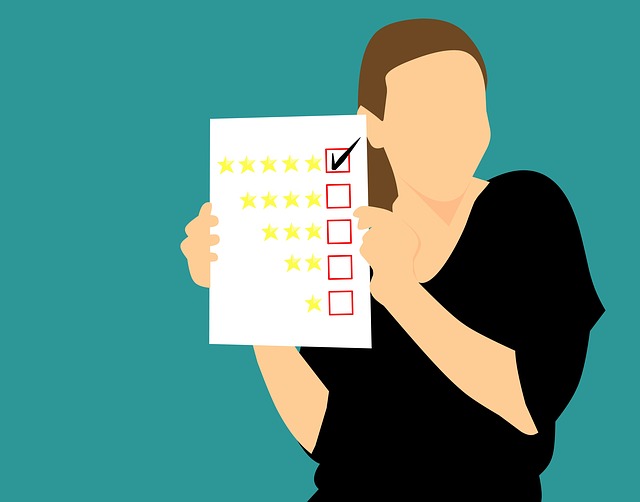 But that's not the case anymore. Consumers don't take on that responsibility nowadays. That's because they can easily look at thousands of online reviews that will help them to decide whether or not a product or service is right for them.
In today's consumer world, the vast majority of consumers use reviews to inform their purchase decisions. But that's not all reviews are good for. They can also be used to improve your business' SEO. The more great reviews you get, the higher you can rank, the more traffic you'll get and the more likely consumers will be to buy from your brand.
How reviews impact SEO
Reviews can either positively or negatively impact your business. Positive reviews can get you all of the benefits discussed above. Negative reviews, however, can lose you authority and stop you from getting more customers. Both positive and negative reviews can impact your SEO, too.
Here are 3 ways that online reviews affect search engine optimization.
Reviews can build your authority
We have already said that reviews are the word of mouth marketing of today. But they differ in one crucial way. Online reviews spread much further and much faster than word of mouth. That means online reviews can have a huge impact on the way your brand is seen by the world. Anyone can see your reviews when Googling your business. That means bad reviews can have a huge impact on whether customers see or use your business.
Reviews can influence conversion rates
Because reviews are so widely seen by people, they can have a huge impact on your brand's conversion rates. Loads of positive reviews can make it much more likely that people will buy from you. But a load of negative reviews can have the opposite effect, putting people off from buying from your brand. That's why it's no good investing time and money into SEO when you have dozens of negative reviews that are going to stop people from buying.
Reviews affect your rankings
Reviews play a huge role in how well you rank in local SEO. In fact reviews, along with your Google My Business Profile and your online citations are the most important elements when it comes to ranking for local queries.
As you can see, reviews are absolutely crucial to both your business and your SEO efforts. Not only can they help you to rank higher when it comes to local SEO, but they can also impact how likely customers are to buy from you. That's why getting more positive reviews is absolutely key. If you need help getting those reviews, speak to our team today. We'll get you more reviews so you can start ranking well ASAP.
https://www.phoenixwebsitedesign.com/wp-content/uploads/2020/04/Phoenix-Website-Design-logo.jpg
0
0
Ed Smith
https://www.phoenixwebsitedesign.com/wp-content/uploads/2020/04/Phoenix-Website-Design-logo.jpg
Ed Smith
2019-08-15 16:30:04
2019-08-15 16:30:04
How Reviews Impact SEO