In the world of SEO, it's surely a stiff competition. Everyone is determined to be ahead of others. Maintaining your website's ranking is in itself tough. Plus, you have to keep with the latest SEO trends so that your rankings won't decrease. It is definitely a difficult task to ensure that a website meets the standards of Google.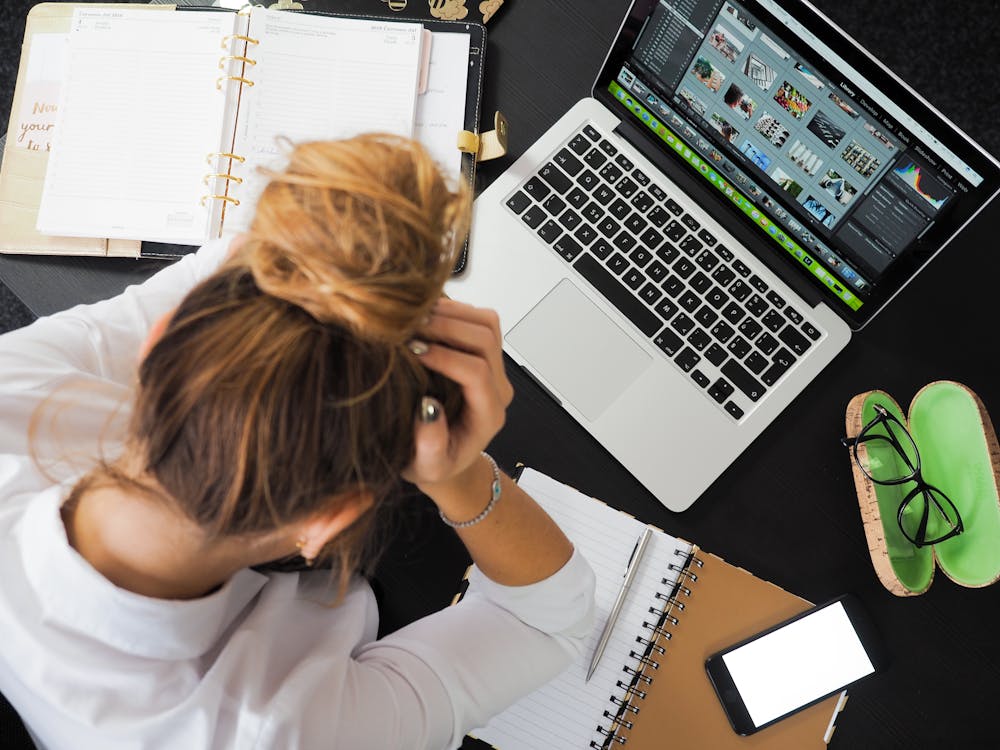 There are many reasons why an SEO campaign is not working as it should. If your website isn't showing any signs of improvement, then you might consider looking at these 3 reasons listed below.
Having inferior and mediocre content
The number 1 culprit would be content. Google has expressed countless times that content should be every site's top priority. In order for your SEO campaign to succeed, you must publish content that your users' want. Seriously, what is the use of a published article if no one is reading it?
Behind every content, there has to be a purpose. Whether it is to entertain, educate, or inform readers, it should be able to achieve its goal. One way to test if a content is working or not, there are has to be an audience viewership. In short, page views.
Like what I said earlier, if no one is reading it, there must be something wrong. Consider rewriting your content and apply these 10 Tips in Writing Better Content. For your website to be visited, content has to be interesting or educational. If the audience won't get anything from it, then it is of no use. You better just delete it and retain only the useful content.
As a website, your goal is to provide high-quality content. Aside from it being able to get the attention of your audience, it has to follow the rules of the English grammar. Furthermore, it has to be an all original article. You should not copy anyone's work!
To check for any content duplicates, you can use online services such as Copyscape. It is a tool plagiarism detection.
Related: 5 Ways to Get More Views for Your Video Content
Hosting is inept and inadequate
The hosting choice also has a role in all this. If your web host provider is NOT reliable, then you are throw your dreams of ranking well out the window.
It is extremely important to choose a web host that is skilled. Invest on the right web host. Just because it is cheap, then it is automatically the best choice.
Again, the operative word is "reliable". If it can't guarantee that your website will be operational 24/7, then better skip it. If the server is constantly down, then your users will have problems accessing your website. You wouldn't want that, right?
Backlink profile isn't as strong
Aside from content, another factor that Google looks into is the links pointing to your website. Of course, if there are a lot of brands or websites mentioning you, then that is a good sign of links.
However, if your links are shady, Google will be suspicious where you got these links. Disavow these suspicious backlinks using Google's disavow tool.
You will surely fail in the backlinks portion if you are after of the quantity of links. Google never uses the number of links as basis for your backlink profile. If you want to succeed in the rankings game, then don't apply these 6 bad link habits.
Related: Backlink Tools to Check the Link Quality
Need more? Reasons Why Your SEO Strategy Isn't as Effective (Part 2)
https://phoenixwebsitedesign.com/wp-content/uploads/2020/04/Phoenix-Website-Design-logo.jpg
0
0
Carmel
https://phoenixwebsitedesign.com/wp-content/uploads/2020/04/Phoenix-Website-Design-logo.jpg
Carmel
2019-08-16 00:46:05
2019-10-26 06:29:58
Reasons Why Your SEO Strategy Isn't as Effective (Part 1)