There's no denying that in-store shopping continues to lose its charm. Why would people bother going to a store when they can just shop online? According to Kibo's 2017 Consumer Trend Report, 80 percent of consumers are less likely to visit a store if their website doesn't have an inventory of their products.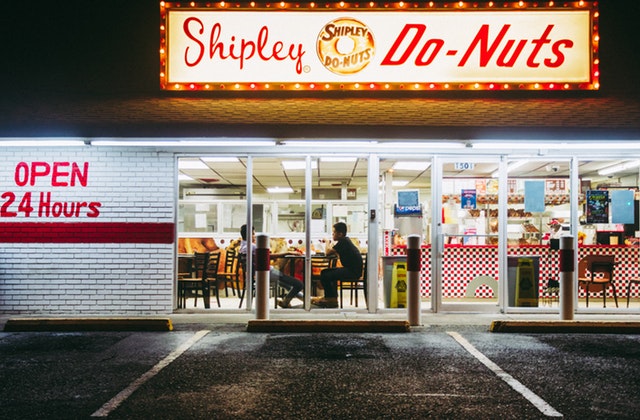 Growing  online competition and increasing preference for virtual shopping are nothing short of nightmares for local store owners. What else can you do to compete against e-commerce and other physical stores?
Luckily, Google provides a possible solution for you through Local Inventory Ads.
What are Google Local Inventory Ads?
Local Inventory Ads let you show off your products and business information to nearby potential shoppers who are using Google to search for specific products. When people click on your ad, they will be directed to your Local Storefront.
Your Local Storefront is a Google-hosted page that serves as a digital version of your brick-and-mortar store. There, online visitors would be able to view the list of available products in-store. The Local Storefront also includes other pertinent information about your business such as directions and store hours, so customers can plan ahead when to drop by.
What are the Benefits of Local Inventory Ads?
Still not convinced? Here are three ways Google can help bring your store to the next level.
1. Take your physical store online
If you don't have a website or social media for your shop, this is a way for you to bring it online. It allows you to leverage the power of the internet and let people know about your business.
2. Showcase your products
Local Inventory Ads enable brick-and-mortar shops to promote their inventory online. At the same time, it provides local shoppers an easy way to find products they want nearby. It's a win-win for everyone.
If you happen to have what customers are looking for and they see it on your ad, they would be enticed to visit your store. Keep in mind that most online shoppers who are after an in-store experience, prefer to know whether the products they want are actually available at your shop. Make sure to always update your inventory and to keep your shop well-stocked!
3. Stand out against competition
Not many local store owners are aware of this feature. So taking advantage of it will surely give you an edge over competitors. Google displays Local Inventory Ads on the top searches for people who may be interested in buying locally. Thus, it can increase your online visibility and attract more customers in your area.
How Can I Set Up My Local Storefront on Google?
Local Inventory Ads are currently limited to select countries. Namely, these are United States, United Kingdom, Australia, Brazil, Canada, France, Germany, Japan, Norway, and Switzerland.
You also have to meet the following eligibility requirements to be able to create your own ads:
Owns a physical store which is open to the public
Sells physical products which shoppers can buy without having to pay for anything else (i.e. membership)
Physical store must be located in a country where ads will be targeted to
Store owner must take precautionary and active measures to secure their customers' Personally Identifiable Information (PII)
https://phoenixwebsitedesign.com/wp-content/uploads/2020/04/Phoenix-Website-Design-logo.jpg
0
0
Ed Smith
https://phoenixwebsitedesign.com/wp-content/uploads/2020/04/Phoenix-Website-Design-logo.jpg
Ed Smith
2019-07-04 10:26:52
2019-07-04 10:26:52
What Local Stores Need To Know About Google Local Inventory Ads