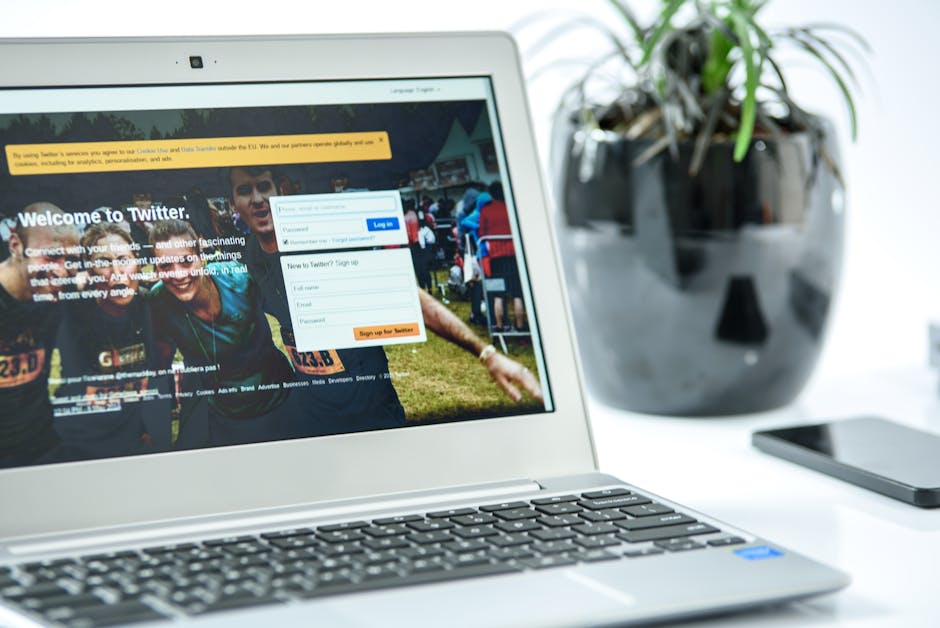 If most of your audience aren't on Facebook and Instagram and you get more inquiries on Twitter, focus on getting more content out through Twitter. It's quite different from Facebook since Twitter is considered a microblogging site. Posts are limited to 280 characters only.
Here are ways to effectively use Twitter to your advantage:
Use Hashtags.

Twitter is one first social media platform to apply the use of hashtags. Now, it seems like every social media website followed the suit even the famous Facebook! Users can look up a particular hashtag and engage with the accounts and tweets related to it. The top hashtags of the day are reflected on the home screen. You can click on the hashtags and chat with other users!

Tweet, tweet, and tweet.

A tweet's lifespan is only around 18 minutes long. If a message does not get retweeted or shared, try again. Reword each message and tweet again the content. Create tweets of the same content at least 3 times and schedule them at 3 different times also.

Use Twitter's Advertise feature.

Another way to promote is to explore the advertising function. Basing from Twitter's business page, you have an option to promote a trend, an account, or a tweet. If you choose trend, you will be promoting a hashtag. If you are promoting an account, make sure your account details are provided. Don't forget to add a link to your website! Promoted Trends, Promoted Accounts and Promoted Tweets. No matter which you choose, Twitter includes a Promoted icon so users know the difference.

Reach out to Influencers.

On your journey, I'm sure you have people who you look up to and brands you trust. If you mention them in a blog post, share it on Twitter and mention them. It might a hit or miss, but it won't hurt if you try. Some may choose to share your post to their followers. Thus, your post will reach new audiences!

Use the Right Keywords.

Like hashtags, the use of keywords is also important. If there's a Twitter ad campaign, they usually target accounts that uses certain keywords on their latest tweets or search queries.

Join Twitter Chats.

Twitter is a microblogging website and you might wonder, "How do people chat with limited characters?" The chats are more of like an online gathering. All the participants use the same hashtag during the entire duration of the chat. Questions and answers should include the hashtag so people can easily scan through previous responses. Twitter chats are great if you want to share ideas, connect with your followers, and discuss among the group certain topics.

Tweets Should Be 120-130 Characters Long.

Twitter now supports up to 280 characters, but it does not mean you have to compose message that long. Tweets that have a higher click-throughs are the shorter tweets. So, keep 'em around 120 characters.

Mention People.

Interact with people especially those who reply to your posts. A simply thank you would be appreciated by them. If they ask a question, answer them. It's a great way to ask/answer without having to compose an email. Most companies provide customer support on Twitter and they are just one tweet away. Users get immediate response about their concerns.

Tweet when Your Followers are Online.

Make sure your audiences are awake to see your tweets. You will have more followers that will retweet your posts.

Schedule Your Posts.

This is related to the tip above. If you realize that most of your followers are online late at night, you don't have to stay up all night to share your content. You can schedule tweets ahead of time using Tweetdeck. Schedule the same content at 3 different times and dates.

Add a "Click to Tweet" Button.

Once you know that most of your website visitors are from Twitter or are using Twitter, make it easier for them to share your blog posts by adding a Twitter button. They will just have to click the button and then, they will be redirected to Twitter to send their tweet.

Share Your Reaction.

Twitter is not a place for automated messages. People there add a personal touch. You should also share your personal reactions to popular posts. You could also appreciation posts from time to time. Give a shout out to your loyal followers!
https://phoenixwebsitedesign.com/wp-content/uploads/2020/04/Phoenix-Website-Design-logo.jpg
0
0
Carmel
https://phoenixwebsitedesign.com/wp-content/uploads/2020/04/Phoenix-Website-Design-logo.jpg
Carmel
2018-06-01 05:40:12
2018-06-01 05:40:12
How to Effectively Use Twitter to Promote Your Website